First Annual DISSH Symposium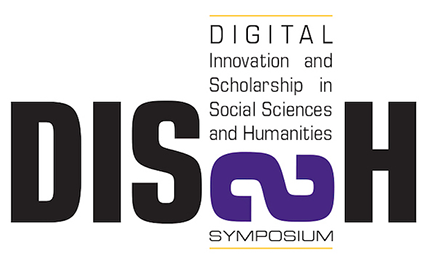 1st Annual DISSH Symposium
hosted by J.Y. Joyner Library,
Division of Academic Affairs, College of Education,
Office for Faculty Excellence, Office of International Affairs,
& Information Technology and Computing Services
March 18, 2015, 2pm to 6pm

Welcome
Welcome to the site of the First Annual Digital Innovation and Scholarship in the Social Sciences and Humanities Symposium (DISSH) at East Carolina University!
This symposium explores the opportunities inherent in digital projects for interdisciplinary and collaborative research and education, hallmarks of the twenty-first century university. Together, the speakers who will inaugurate this annual symposium point to the promise and potential of digital projects to bring people together from across the university setting, creating synergies across academic computing, libraries, departments and interdisciplinary programs.
This year's keynote lecture will be delivered by David Lee Miller of the Center for Digital Humanities at the University of South Carolina. Other invited lectures feature talks by David Staley (Dept. of History, Director of the Goldberg Center, Ohio State University), Natalie Kononenko (Kule Chair in Ukranian Ethnography, University of Alberta), Jolanda-Pieta (Joey) van Arnhem (Digital Scholarship and Services, College of Charleston Libraries) and Paul Jones (School of Media and Journalism, School of Information and Library Science, UNC-Chapel Hill). And a lightning-round of presentations will also create a format for presenters already engaged in digital work from East Carolina University and the surrounding region.
---
ECU SPONSORS
Division of Academic Affairs
J.Y. Joyner Library
College of Education
Office for Faculty Excellence
Office of International Affairs
DISSH SYMPOSIUM COMMITTEE
Dr. Benjamin Fraser, Professor and Chair of Foreign Languages and Literatures
Kevin Baxter, Associate Dean of the Honors College
Dr. Lida Cope, Associate Professor of English
Joyce Joines Newman MFA, Instructional Consultant, Office for Faculty Excellence
Ginny Sconiers, Information Technology Manager, Information Technology and Computing Services (ITCS)
Dr. Kirk St. Amant, Professor of Technical and Professional Communication and International Studies
Dr. Jill Twark, Associate Professor of German