Third Annual DISSH Symposium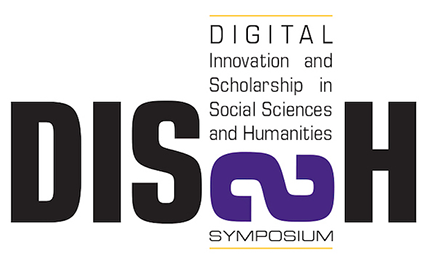 3rd Annual DISSH Symposium
hosted by ECU's J.Y. Joyner Library, Division of Academic Affairs,
Thomas Harriot College of Arts and Sciences, ITCS,
Departments of English, Foreign Languages and Literatures and History,
Whichard Distinguished Chair of the Humanities,
Office for Faculty Excellence, Phi Kappa Phi

March 16, 2017, 8 am to 5:15 pm


Welcome
Welcome to the site of the Third Annual Digital Innovation and Scholarship in the Social Sciences and Humanities Symposium (DISSH) at East Carolina University!
This symposium explores the opportunities inherent in digital projects for interdisciplinary and collaborative research and education, hallmarks of the twenty-first century university. Together, the speakers and panelists point to the promise and potential of digital projects to bring people together from across the university setting, creating synergies across academic computing, libraries, departments and interdisciplinary programs.
Keynote speaker
David Germano is professor of Tibetan and Buddhist Studies at the University of Virginia. Germano is director of SHANTI (Sciences, Humanities, and the Arts Network of Technological Initiatives), the Contemplative Sciences Center, and the Tibet Center at the University of Virginia. He has worked for many years in Tibet on programs of scholarly engagement, community service, participatory knowledge, digital technology initiatives, oral traditions, cultural geography, literary corpora, and entrepreneurship. He also has led initiatives at UVA aimed at mainstreaming new digital technologies in teaching and research, including the design of software systems suited for academic sensibilities and needs. He is currently additionally working on the exploration of contemplative ideas, values, and practices involving scientific methodologies and new applications in diverse fields in the professional schools, and in higher education overall.
ECU SPONSORS
Division of Academic Affairs
J. Y. Joyner Library
ITCS
Thomas Harriot College of Arts and Sciences
Departments of English, Foreign Languages and Literatures, and History
Whichard Distinguished Professor in the Humanities (History)
Office for Faculty Excellence
ECU Chapter of Phi Kappa Phi
DISSH SYMPOSIUM COMMITTEE
Dr. Lida Cope, Associate Professor of English
Dr. Juan Escourido, Assistant Professor, Foreign Languages and Literatures
Charlotte Fitz-Daniels, Events and Programs Coordinator, Joyner Library
Dr. Benjamin Fraser, Professor and Chair of Foreign Languages and Literatures
Laurie Godwin, Director, University Multimedia Center
Joyce Joines Newman MFA, Instructional Consultant, Office for Faculty Excellence
Dr. Donna Kain, Associate Professor, Department of English
Dr. Derek Maher, Associate Dean and Religious Studies Program, Harriot College of Arts and Sciences
Ginny Sconiers, Information Technology Manager, Academic Technologies, ITCS
Dr. Irina Swain, Education Technology Consultant, Foreign Languages and Literatures
Joseph Thomas, Assistant Director for Collections and Scholarly Communication, Joyner Library
Heather White, Director of Library Project Development, Joyner Library
Dr. Anne Whisnant, Whichard Distinguished Professor in the Humanities